Find the best house space in Queens, New York
Discover inspiring and undiscovered house for your next photo shoot or film shoot, company event, pop up or brand activation in Queens, New York
How it works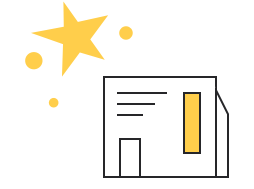 Find the perfect space
Browse the marketplace and tailor your search to your activity needs.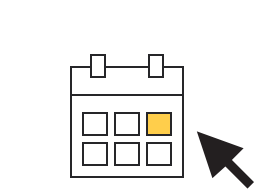 Book it with ease
Once you find a perfect match, book the space and pay online through our easy-to-use payment system.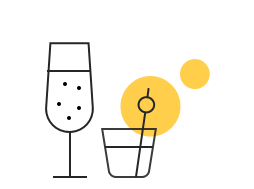 Meet, make or create
Create a memorable experience in a memorable space, and enjoy!
Featured house spaces in Queens, New York
Film and Video productions (as opposed to still photography) have an additional fee of +$200/hour (i.e. 200/hr (base) + 200/hr (film surcharge)). This surcharge is due to the need for multiple scouts, heavier footprint, wear & tear, and EQ associated with these shoots. We do not accommodate discounts and cannot be flexible with minimum hours. You cannot book this location for a few hours. Do not message to ask. This lowers our conversion rate and damages our SEO. We will say no. Large impact network/commercial filming will require a customized fee schedule. Rainbow House is a photo and film location located in Ridgewood. This multi-unit location offers a variety of different spaces spread out over multiple floors. All rooms have a unique, vintage and raw feel that is hard to find in New York. Due to the buildings' history, there's also some Italian influences to be found in this building. The chipped painting on the wall give this space character like nowhere else. Combined with the amount of natural light and the vintage decor, Rainbow House will help you realize your creative vision for your project. We manage several locations in Manhattan and Brooklyn and have experience in production. When you book one of our spaces, you'll be connected to an on-site representative who will be with you throughout your production to orient you in the space and answer any questions. Please note, some rooms are upstairs. This is a great space for all crew sizes as the location is spacious and expansive. A certificate of insurance is required of all productions. Upon booking this location it's required to sign a Location Agreement. Absence of a signed Location Agreement can lead to the host canceling the booking. Some of our amenities include: Natural light Dressing Rooms Diverse movable decor objects *Film Shoot: TV series shoot, Film Shoot, Promotional Video, Filmed Interview, Web Series Shoot, Documentary Shoot, Production, Kickstarter Video, Workout Video, Filming, Fitness Video, Music Video, Video Shoot. * Photo-Shoot: Editorial photography, Apparel Shoot, Fashion Shoot, Photo Shoot, Promotional *Photoshoot, Head Shot, Clothing Shoot, Indoor Photoshoot, Portrait Photoshoot, Commercial Photoshoot, Outdoor Photoshoot, Product Shoot
New York | Far Rockaway
15
A bright and airy, loft-like bungalow with an expansive sun drenched deck on a canal in Broad Channel, NYC! An ideal location for photo shoots and/or small film production crews looking for a modern-bohemian vibe. VIDEO TOUR: https://youtu.be/NDmvXy4k8vg
Need more?
Explore our full collection of house spaces in Queens, New York.
Looking for something special?
Our Splacer business class team is here for you
Exclusive access to a range of concierge services for corporate clients, and professionals in the events and production industries.
Learn more
More space-types in Downtown, New York