NY Loft: Natural Light & Brick Walls
Los Angeles | South Los Angeles
This space was used by:
VERTEX Photography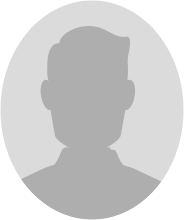 Brittany

Trusted owner
Hosted by Brittany
Member since Jun '16
The Space
Hi! Steve and Britt here, thanks for checking out our space. We're both in Entertainment and know that finding a great shooting location can be difficult. Huge Loft with Natural Light & Brick Walls
40 guests max | 2nd floor | 1200 sq. feet | Studio (dance/art/salon/etc) | 2 Rooms
Pricing

$125
Hourly (starting from)

Minimum hours:
4
Site manager fee: $200 Cleaning: $75
Amenities
Air Conditioning
Wifi
Kitchen
Bathrooms
Heat
Sound System
Bare walls
Projector
Large table
Lounge Furniture
Natural Light
Additional chairs
TV
Tableware
Lighting System
Stage
Screen
Whiteboard
Accessibility
Delivery access
Elevator
Freight elevator
On-site parking
Parking near by
Stairs
Street level
Wheelchair / handicapped accessible
On-site parking, Parking near by, Delivery access
Space Rules
No teenagers (10-18)
No alcohol (selling)
No ticket sales
No smoking
No open flame
No Late night parties
Parking
On-site parking, Parking near by, Delivery access
Cancellation & Security Deposit
Cancellation policy:
Strict
50% refund up to 1 week prior to arrival, except processing fees
Security deposit:
250.00
(Will be collected separately by the space owner)
$125
per hour (min. 4 hr)

(1 Reviews)

This space is on people minds.
It's been viewed 500+ times in the past week.
Be the first to save this space
Splacer representatives are here to help.