Williamsburg Studio and Prop House
New York | Brooklyn
Event
Meeting
Production
Pop-Up

140 Max
The Space
Our unique studio is perfect for your next corporate event, cocktail party, baby shower, birthday, or holiday party. This ground floor studio and prop house space with 14 foot high ceilings hosts fashion and celebrity shoots by day and can be one-of-a-kind (and fully adaptable) location for your next event. Your guests will not soon forget this inspiring and unforgettable loft-like space. With seven years of event-hosting experience, our experienced on-site staff can be as hands-on or hands-off as you please. Taste Brooklyn's best with local catering options available or ability to bring in your own food (with kitchen access and refrigeration). We have folding tables and chairs avalible on-site, and customizable branding options for the space. Please note that pricing listed is just a starting point, pricing depends on the details of your event, so please be in touch for a rate quote.
1st floor
|
4000 sq. feet

|
Studio
|
3 Bathrooms
Pricing

Hourly (starting from)
$250

Daily (starting from)
$2500

Minimum hours:
4
Photo shoot and production rates may vary depending on the productions's needs. Please reach out for a more complete quote. Rates for events may vary on number of guests, timing, cleaning required, and use of the space.


Amenities
Air Conditioning
Wifi
Kitchen
Tableware
Bathrooms
Heat
Sound System
Screen
Large table
Photography Lighting
Lounge Furniture
Additional chairs
TV
Lighting System
Stage
Bare walls
Projector
Whiteboard
Accessibility
Stairs
Street level
Wheelchair / handicapped accessible
Delivery access
Parking near by
Elevator
On-site parking
Freight elevator
Near by parking
Space Rules
No loud music / dancing
No smoking
No open flame
No Late night parties
Cancellation & Security Deposit
Cancellation policy:
Moderate
Full refund up to 5 days prior to event, except processing fees
Security deposit:
Not required
Starting From
$250
/hr (min. 4 hr)

(1 Reviews)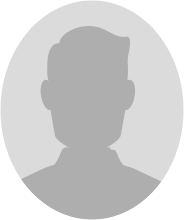 Brian

Trusted owner
Member since Jul '15
Be the first to save this space
Need more help booking a space?
Splacer representatives are here to help.
Reviews (1)
"An origin point for inspiring projects"
If you look away, you might miss the entrance to this jungle of creativity. This Williamsburg based studio might serve as a photo studio, prop house and set design shop, but we also like to think of it as an eclectic realm of possibilities. Check out the taxidermies on the walls surrounding the lounge area, the amazing photoshoot stage, the well-designed hidden nooks and think about the dozens of artists that had contributed to the formation of these exceptional items over the years. This is an origin point for inspiring projects, creative designs and exciting collaborations.

Helpful