Furnished 4500 sq/ft Old Factory Building Loft
New York | Brooklyn
Event
Meeting
Production
Pop-Up

40 Max
The Space
This 4500 sqft former factory loft is super spacious, with an open plan kitchen and living area making it perfect for retreat, off-site meetings, film/photoshoots and more. Huge open lounge area with 20 person communal dining table, exposed brick, open kitchen and wall of windows with natural light pouring in from the north and south. OFFSITES/MEETINGS/RETREATS/WORKSHOPS/DAY EVENTS etc: The loft comes already fully furnished giving it the energy and feel of a home and not of a corporate venue space. Some of our past clients include SkillShare, Upworthy, Etsy, Blue Apron and First Seating. Although private parking is not available, there is ample street parking as well as a paid parking garage 2 blocks away for $15/day. Some of the amenities offered are: -Projector (compatible with Mac and PC) -Bose speakers (via audio port) -Elevator in the building -Fully functional Kitchen with cooking tools (no microwave) -Coffee machine and electric tea kettle -Tall whiteboard on wheels with markers -Some office tools such as sharpie markers, pens, some notepads -Help with initial set-up -List of local food vendors that cater FILM/PHOTOSHOOTS: -4500 sqft/ 4 bedroom/ 1 bath loft -13' high ceiling -Elevator in the building with separate entrance -Spacious enough to store equipment and house video village without affecting the shoot or feel too cramped -Multi day shoot can leave equipment in the space overnight -Extra 1000sqft 2 bedroom space available for an extra charge -Open Plan Kitchen, Dining Room and Lounge area -North and South facing windows -4 Fully furnished bedrooms (great for shooting or as holding rooms for actors) -On-site manager -Quiet space perfect for recording audio -Extra styling items such as pillows, planters, dishware, bedding and art available for rent -Non-metered street parking is available. -Recommendation to the nearest church, school, outdoor parking lot, outdoor area/ patio, park etc can be provided We've worked with large crews from MTV, VH1, ABC, HBO, SONY and small crews from PBS, Tazo Tea and VICE as well as many production companies and indie film projects. We love working with a variety of crew sizes, projects and budgets.
4500 sq. feet

|
Loft
|
5 Rooms
The Host
Shell, a design junkie, brunch matriarch and co-living expert.
Pricing

Hourly (starting from)
$190

Daily (starting from)
$2000

Minimum hours:
6
Cleaning fee: $200


Amenities
Air Conditioning
Wifi
Kitchen
Tableware
Bathrooms
Heat
Bare walls
Projector
Large table
Whiteboard
Lounge Furniture
Natural Light
TV
Sound System
Lighting System
Stage
Screen
Photography Lighting
Accessibility
Stairs
Elevator
Parking near by
Wheelchair / handicapped accessible
On-site parking
Street level
Delivery access
Freight elevator
Nearby
Space Rules
No children (0-10)
No teenagers (10-18)
No under-age (18-21)
No alcohol (selling)
No loud music / dancing
No open house
No smoking
No open flame
No Late night parties
Cancellation & Security Deposit
Cancellation policy:
Strict
50% refund up to 1 week prior to arrival, except processing fees
Security deposit:
1,000.00
(Will be collected separately by the space owner)
Starting From
$190
/hr (min. 6 hr)

(1 Reviews)
Shell M.

Trusted owner
Member since Jun '15
Responds within
12 - 24 hours
Be the first to save this space
Need more help booking a space?
Splacer representatives are here to help.
Reviews (1)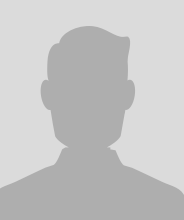 "An extraordinary loft"
When we look at a space, we sometimes go beyond the physical qualities to explore the values and histories reverberating off of the walls around us. This extraordinary loft has a rich past and present: situated in an old piano factory and promoting values of collaboration and sharing. And yes, of course, its meticulous design also guarantees this will be an excellent setting for your next event. Located in Brooklyn, it is also conveniently located in close proximity to the G train.

3
Helpful