Midtown Flatiron Luxury Studio/Loft
New York | Midtown
Event
Meeting
Production
Pop-Up

45 Max
This space was used by:
Playbuzz
,
Knot Standard
,
Get Shot By A Girl Productions
The Space
A space designed to transform from a home, to studio, event space, gallery, large dinner party, lectures, product showcase and more... Full kitchen, laundry, spa bathrooms, 14 foot ceiling, fiber optic internet, Sonos, projector, 3D Smart TV, stem and plateware for 35.
1400 sq. feet

|
Loft
|
2 Rooms
|
2 Bathrooms
The Host
Andrew just finished building a Studio Loft in the Flatiron district, Manhattan. This space transforms from a living space/production facility, a photo studio and then a Parisian salon/lounge to a banquette hall and art gallery with ease. Every inch is utilized and all elements are designed to maximize, transform, and multi-function. Andrew, started his photographic career in LA, and has been bi-coastal Fashion/Advertising Photographer since 2004.
Pricing

Hourly (starting from)
$225

Minimum hours:
5


Amenities
Air Conditioning
Wifi
TV
Kitchen
Tableware
Bathrooms
Heat
Sound System
Lighting System
Projector
Screen
Large table
Photography Lighting
Lounge Furniture
Stage
Bare walls
Whiteboard
Natural Light
Accessibility
Elevator
Stairs
Street level
Wheelchair / handicapped accessible
On-site parking
Freight elevator
Delivery access
Parking near by
Space Rules
No alcohol (selling)
No loud music / dancing
No ticket sales
No smoking
No smoking outside
Cancellation & Security Deposit
Cancellation policy:
Moderate
Full refund up to 5 days prior to event, except processing fees
Security deposit:
200.00
(Will be collected separately by the space owner)
Starting From
$225
/hr (min. 5 hr)

(5 Reviews)
Andrew M.

Trusted owner
Member since Jun '15
Responds within
12 - 24 hours
Be the first to save this space
Need more help booking a space?
Splacer representatives are here to help.
Reviews (5)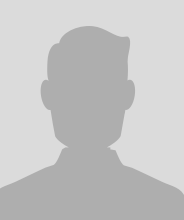 "Perfect Venue"
Andrew is very professional and accommodating. Everything was perfect and he could not have been nicer.




Helpful
Taya S.
Get Shot By A Girl Productions
"Love love loved the space!"
We absolutely love love loved the space ! Pictures don't do it justice. As a director there was just so much to work with my head almost exploded. We had a very small issue with play back for our video shoot using something called Sonos but we soon figured it out. Andrew has a great energy and is an amazing host. He even let my team and I up a tad bit early to set up. We were so so appreciative and he was so welcoming . I encourage u to book this space 100 times lol! Thx Andrew




Helpful
"Such lovely hosts"
Andrew and Sunni were great hosts and have a beautiful space. They allowed us to conceptualize and personalize how we wanted our event (company party) setup, and meticulously cleaned the space prior to our arrival. Everyone was impressed with the creative nature and versatility of the space. Thank you both for being such lovely hosts.




Helpful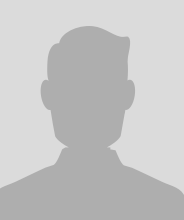 "Everything was great"
Everything was great - no complaints at all. Andrew was a great host as well.




Helpful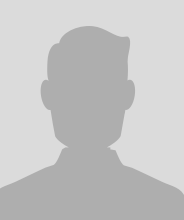 "Stunning Loft"
Our company rented Andrew's stunning loft for an all day meeting. It is immaculate and right away you feel welcome and like it's a familiar place. It's gorgeously furnished and decorated and very functional. The a/v was top notch and since we all used Macs for our presentations, the transitions between all the different presentations was seamless and effortless. Andrew answered all my questions, was easy going and flexible, and very nice to work with. All our guests commented on how beautiful his home is. It also sounded like a labor of love for him, he speaks so highly of the space and he is very invested in the design – all of which he did. I have booked many events before, mainly in hotels with conference spaces that are nothing special; Andrew's loft added to the success of our event. Our guests were comfortable and therefore more attentive and engaged. I highly recommend this space

Helpful