Multi-use Williamsburg Screening Space
New York | Williamsburg
Event
Meeting
Production
Pop-up

100 Max
The Space
We are a center for documentary art that generates and shares big ideas. We have produced public events, screenings, workshops, parties, film & photo shoots and more in our space located in one of NYC's most exciting neighborhoods, Williamsburg, Brooklyn. A newly renovated space with hardwood floors, natural light, blackout capability, flexible seating options for up to 60 people, ornate tin walls and ceilings, HD audio/visual package and a convenient location close to L/G and J/M/Z stops. This ground floor space is the perfect space for your photo/video shoot, private meeting, rehearsal, workshop, public event, benefit, screening, performance, celebration or other gathering! Whatever your projects are, we can help make it happen! We offer extremely competitive rental rates by the day or by the hour. Please enquire for a detailed quote related to your needs. Occupancy: 70 seated, 100 standing
1st floor
|
700 sq. feet

|
Other
Pricing

Hourly (starting from)
$60

Minimum hours:
2
A quote can be generated if you provide this information: 1. What is the nature of the event (screening, party, shoot, reception, etc)? 2. How many guests will you be expecting? 3. Will you be playing any media? Do you need A/V support? 4. Will you be bringing in any music (DJ, live performance, etc)? 5. Will you bring in any food or alcohol? 6. Is the event ticketed or public? 7. Will you need any of our equipment rentals? There is an extra fee for backyard access.
Amenities
Air Conditioning
Wifi
Kitchen
Bathrooms
Heat
Sound System
Lighting System
Projector
Screen
Large table
Photography Lighting
Additional chairs
TV
Tableware
Stage
Bare walls
Whiteboard
Lounge Furniture
Accessibility
Elevator
Stairs
Street level
Wheelchair / handicapped accessible
On-site parking
Freight elevator
Delivery access
Parking near by
Cancellation & Security Deposit
Cancellation policy:
Strict
50% refund up to 1 week prior to arrival, except processing fees
Security deposit:
Not required
Starting From
$60
/hr (minimum 2 hr)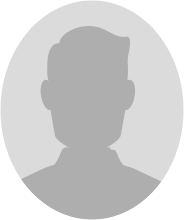 Ian S.
Member since Aug '16
Be the first to save this space
Need more help booking a space?
Splacer representatives are here to help.