Smart Soho Loft Showroom, High Tech AV
New York | SoHo
Event
Meeting
Production
Pop-up

100 Max
This space was used by:
LEGO
The Space
DESCRIPTION Intersection of modern interior design and high technology with retro gadgets galore in the best Soho/Nolita neighborhood. Custom designed and outfitted as the ultimate smart home space. In the daytime, the space is filled with beautiful, defused/indirect, natural light. Look outside for a breathtaking view of the historic Police Building on Centre Street. A very unique and memorable space to host an event, company offsite, product launch, live performance, or video/photoshoot. We also have an adjoining space on the same floor to host additional 100+. See floorplan in pictures section. SPACE DETAILS • Host 60+ people. (Rate listed is for up to 25 people, additional charges for larger groups) • Table and chairs for 16. 10 at one table, 6 at another. • Sectional sofa and lounge benches for 12. • Additional furniture available upon request (i.e. chairs, tables, dishes, glasses, platters, etc) (not pictured). • Full kitchen that is equipped with everything you need, and with tasteful setting for 30 people. • Private, elegant ensuite bathroom. • Elevated performance stage w/ spotlight and vintage live microphone (additional wireless microphones are also available as an option) • Stella Nova beer keg on tap available for rental TECH AMENITIES • High Definition Projector. Hidden in-ceiling and drops down when in use. 150" widescreen image! • State-of-the-art sound system featuring (20) high end Bowers and Wilkins speakers and conveniently controlled through an in-wall iPad via Sonos (with easy access to Spotify, Pandora, and Tidal). • Color Changing Lights. Choose any color for the space via touchscreen. • Motorized shades. Darken the room, or open to reveal the beautiful view • Smart lighting. All On/Off, lighting presents, or individual lighting control from the touchscreen • Digital Signage. 7 separate video screens can be customized with your logo/company video • Hidden Disco Ball that drops from the stage ceiling with a click of a button. • Two brand new 60" LED TVs on rolling carts can easily connect to laptops wirelessly for presentations or product showcases. Easily accessible by public transit. 6, N, R, Q, F, A, C, E OVERTIME The space must be vacated and all items brought into the space must be removed by the end time of your booking reservation. Overtime will be billed in half-hour increments at a rate of 1.5 times our stated hourly rate. CLEANING / DAMAGES Guest are expected to leave the space in the same condition as they found it in. Trash and recycling must be taken out of the space and brought to the curb. The rental fee includes everything but cleaning. Cleaning is an additional $150 for less than 25 people, or $250 if 25+. Please take great care with our space. No nails, screws, staples or penetrating items should be used on our walls. Any tape or gummed backing materials must be properly removed. Damages (walls, floors, furniture, etc) will be billed to the credit card on file. FURNITURE Please notify us in advance if you need to move furniture in the space to suit your event needs. MISCELLANEOUS There is no smoking allowed in the space. There is no open flame or frying allowed on site or any cooking that will create a large amount of smoke as our facility is not ventilated.
5th floor
|
1500 sq. feet

|
Loft
Pricing

Hourly (starting from)
$300

Minimum hours:
4
Amenities
Air Conditioning
Wifi
TV
Kitchen
Tableware
Bathrooms
Heat
Sound System
Lighting System
Stage
Bare walls
Projector
Screen
Large table
Whiteboard
Photography Lighting
Lounge Furniture
Natural Light
Accessibility
Elevator
Stairs
Wheelchair / handicapped accessible
Freight elevator
Parking near by
Street level
On-site parking
Delivery access
Space Rules
No open flame
No smoking
No alcohol (selling)
Cancellation & Security Deposit
Cancellation policy:
Strict
50% refund up to 1 week prior to arrival, except processing fees
Security deposit:
Not required
Starting From
$300
/hr (minimum 4 hr)
Mark H.

Trusted owner
Member since May '16
Responds within
11 hours
Be the first to save this space
Need more help booking a space?
Splacer representatives are here to help.
Reviews (2)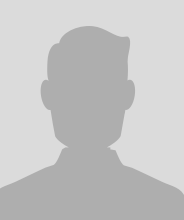 "the Space was perfect for our baby shower"
Owner was extremely helpful and accommodating for our last minute booking. Space was perfect for our baby shower, and the stage was great for showcasing the dessert tablescape. All our guests complimented the space. Thank you so much!!




Helpful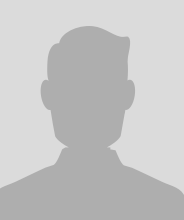 "Everything was great"
Everything worked out perfect. Mark was there to let us in and introduce the Building. Everything was great.




Helpful