The Spirit Manufactory
New York | Brooklyn
Event
Meeting
Production
Pop-Up

150 Max
This space was used by:
Splacer
The Space
This space is situated in Williamsburg, one of the most popular neighborhoods in Brooklyn today. Easily accessible from Manhattan as well. Can be configured for a variety of events, its only limitation being the seasonality of extreme temperatures in the winter and summer. Prices listed are for space rental only. For full packages including drinks and other additions please contact us for a quote.
1st floor
|
4000 sq. feet

|
Bar/restaurant
|
2 Bathrooms
Pricing

Hourly (starting from)
$200

Daily (starting from)
$5000

Minimum hours:
3
$200 hourly Distillery only fee Mon-Thurs $300 hourly Distillery only fee Fri-Sun $15 per person per hour (Beer, Wine, Mixed drink-ie well spirit and mixer) $20 per person per hour (Beer, Wine, Mixed & 3 different Cocktail setups made with our Spirits) $25 per person per hour (Open Bar)


Amenities
Air Conditioning
Wifi
TV
Bathrooms
Heat
Sound System
Screen
Large table
Kitchen
Tableware
Lighting System
Stage
Bare walls
Projector
Whiteboard
Photography Lighting
Lounge Furniture
Natural Light
Accessibility
Wheelchair / handicapped accessible
Stairs
On-site parking
Street level
Elevator
Delivery access
Freight elevator
Parking near by
Nearby
Space Rules
No smoking
No smoking outside
No open flame
No Late night parties
Cancellation & Security Deposit
Cancellation policy:
Moderate
Full refund up to 5 days prior to event, except processing fees
Security deposit:
Not required
Starting From
$200
/hr (min. 3 hr)

(2 Reviews)
Marissa

Trusted owner
Member since Jun '15
Be the first to save this space
Need more help booking a space?
Splacer representatives are here to help.
Reviews (2)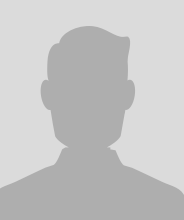 "Perfect Venue"
It was a great event. The venue was perfect for our event and the owners were very accommodating. Some pics below. Thanks for everything

39
Helpful
"Brooklyn spirits"
This location pays respect to the distinguished tradition of distilling in Brooklyn in every wooden barrel it holds. Explore Brooklyn-inspired and infused spirits (Dorothy Parker Gin? Yes, please!), kick off your busy weeks at the full service bar area and plan the perfect event in a spot that is able to literally tap into a local history of craft making and bringing it into the 21st century. Oh, and ask for Allen, he will make you any cocktail you can only dream of.

Helpful