Townhouse in East Village
New York | Manhattan
Event
Meeting
Production
Pop-Up

60 Max
This space was used by:
Splacer
,
Bows & Arrows
,
Outbrain
,
Overture
The Space
Huge space (over 3,000 square feet) with a massive atrium skylight letting in tons of natural light in the heart of the east village. I bought the house in 1996 and completely renovated it in 2003. It's surrounded by lush community gardens on three sides so it's truly an oasis in the city. The house is spectacular - striking modern, industrial design, and high ceilings and skylight inside; outside a patio garden with a pergola which is illuminated with fairy lights at night. There is also a BBQ in the garden and a table that seats 6 with an extra 8 chairs. The living room has a dining room table which seats 8 that can also be used as a work space. The kitchen has top of the line appliances and bar seating for 5 as well as banquette seating for an additional 5. Central air and wifi. Local street parking is easy to find. There are 5 bedrooms and 3 additional bathrooms that can be rented out for an extra fee. The space is perfect for off-site work related events such as brainstorming groups, as well as baby showers, cocktail parties, and photo and film shoots.
2000 sq. feet

|
Townhouse
|
3 Rooms
The Host
I'm a fourth generation native new yorker who grew up in the downtown arts scene. I'm a jewelry designer, an adult ESL professor and a mother to two boys.
Pricing

Hourly (starting from)
$175

Minimum hours:
3
The price goes up to $300/hour for groups larger than 30 people.


Amenities
Air Conditioning
Wifi
TV
Kitchen
Tableware
Bathrooms
Heat
Sound System
Large table
Whiteboard
Lounge Furniture
Natural Light
Lighting System
Stage
Bare walls
Projector
Screen
Photography Lighting
Accessibility
Stairs
Wheelchair / handicapped accessible
On-site parking
Street level
Elevator
Delivery access
Freight elevator
Parking near by
Nearby Parking
Cancellation & Security Deposit
Cancellation policy:
Strict
50% refund up to 1 week prior to arrival, except processing fees
Security deposit:
Not required
Starting From
$175
/hr (min. 3 hr)

(10 Reviews)
Alex

Trusted owner
Member since Jun '15
Responds within
6 hours
Be the first to save this space
Need more help booking a space?
Splacer representatives are here to help.
Reviews (10)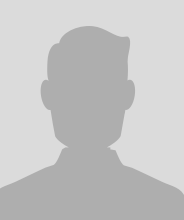 "Fantastic!"
Alex's space was fantastic! I used it for a videoshoot as an intimate space to conduct executive interviews and the unique townhouse provided many different opportunities for set ups. The only downside is that the space is sort of limited when it comes to capturing B-Roll. Aside from that, everything is great. Alex is easy to work with and accommodating at a reasonable rate. Would work with her and Splacer again without any hesitation.

7
Helpful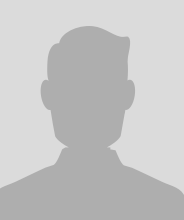 "Enjoyed the space"
We enjoyed the space very much. For our size of group (up to 9-10 people) it was very comfortable - with several places to sit inside and out. Alex was very accommodating to all our needs and was easy to deal with. We'd definitely consider using the space again in the future.

4
Helpful
"Spacious with lots of sunlight"
Alex is a great host. She is really friendly and super easy to talk to. Her space is amazing and perfect for shoots. It's spacious with lots of sunlight and has a very unique design.




3
Helpful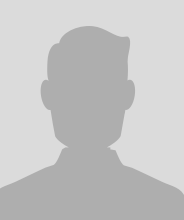 "Gracious and Accommodating"
Alexandra and Splacer were great to work with during my project. The communication was timely, the rates were competitive and clearly outlined, and the space itself was portrayed accurately. Alexandra herself was a gracious and accommodating host. Her space offered numerous angles for us to use on our shoot and gave us an abundance of photo opportunities. Would definitely recommend Alexandra and Splacer for any project you may have

1
Helpful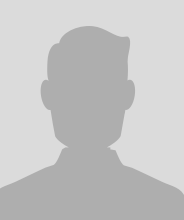 "No one wanted to leave!"
I couldn't recommend Alex and her space more. We hosted a gathering where we brought together 20 of the top storytellers in New York, and many of them walked in and told me this was the most extraordinary space they had been in New York. Alex bought this space many years ago and has transformed it into something extraordinarily special. The ceilings are high, the decorations beautiful and the space itself one-of-a-kind. Alex was lovely to work with. The place was spotless, she offered us help setting up, got out of hair when we hosted the event and was gracious as we were still pushing people out beyond the time we had the space reserved for. No one wanted to leave! We'd use Alex's space again in a heartbeat.

1
Helpful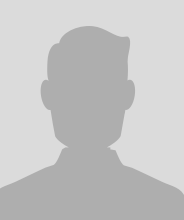 "Space was perfect!"
Alex was always easy to get a hold of- before and during the event. She was lovely, flexible, and the space was perfect!




Helpful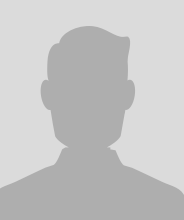 ""




Helpful
"Awesome experience"
Great space and overall awesome experience!




Helpful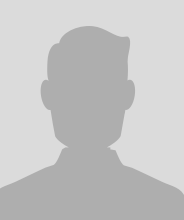 "Spectacular Venue"
I could not have asked for a better experience. The venue was spectacular and exactly what I was looking for. Alex was incredibly responsive and so welcoming on event day. Christina Hug, Maker's Nation

Helpful
"Townhouse inspiration "
With an ideal Manhattan location, spacious, well designed spaces for meetups, retreats, photoshoots, and private functions, and an open skylight, this completely renovated townhouse is a true inspiring gem you would not want to miss.

Helpful