Tropical Loft in the Sky
New York | Manhattan
Event
Meeting
Production
Pop-Up

50 Max
This space was used by:
Kaktus
,
LuminouStudios
,
RVD Communications
,
Fifth Daughter Media
The Space
The loft is located in a historic New York 1860's landmark building; with original high beamed ceiling throughout, brick walls, arched windows, open layout. *Freight elevator *High wooden beamed ceilings *High arched windows *Exposed red brick / hardwood floors *Dining tables and chairs for up to 30 persons
Street level
|
1450 sq. feet

|
Loft
|
2 Rooms
The Host
Part time Interior Designer who loves to help you set up the space to your liking. With great pleasure and success we host Film- and Photoshoots, Interviews, Meetings, Pop Ups and other private Events at this tropical island in the sky.
Pricing

Hourly (starting from)
$620

Minimum hours:
3


Amenities
Air Conditioning
Wifi
TV
Kitchen
Tableware
Bathrooms
Heat
Sound System
Bare walls
Projector
Screen
Large table
Whiteboard
Lounge Furniture
Natural Light
Additional chairs
Lighting System
Stage
Accessibility
Wheelchair / handicapped accessible
Stairs
Elevator
Delivery access
Freight elevator
Parking near by
On-site parking
Street level
Street parking near by
Parking
Street parking near by
Cancellation & Security Deposit
Cancellation policy:
Strict
50% refund up to 1 week prior to arrival, except processing fees
Security deposit:
Not required
Reviews (9)
Ronald J.
White Cobra FIlms
"amazing space"
She let me and my team come to view the space before the shoot we took our time to figure out where we wanted to shoot and went over some spesific house rules. Our production went well overall this space is amazing and the creative vibe it gives off is great along with the props and items there!




1
Helpful
"Great Space with Natural Light"
This is a great space with natural light. There is no lift but the stairs are totally manageable.




Helpful
Dini R.
Dini's Photography
"Space was just perfect"
Kat was super nice and accommodating! She was an absolute pleasure to deal with! I loved the decor and everything about her space was just perfect.




Helpful
Ellen B.
Moving Image & Content
"a great experience"
Kat was a very gracious host. Her beautiful boho loft was the perfect background for your video shoot. Overall it was a great experience.




Helpful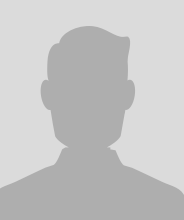 "Will absolutely book again!"
I cannot recommend this space highly enough!!! It is spacious, has amazing natural light, the elevator makes it very easy to get into and out of, it's decorated beautifully and everything was very easy to move giving us great flexibility during our photoshoot. Kat is lovely, professional, very generous with her time and easy to communicate with. Will absolutely book again! Thank you!!




Helpful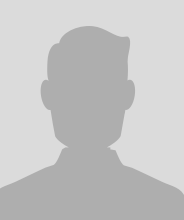 "Endless possibilites"
I had such a great time! The possibilities are endless with all of the accessories and cool furniture around Kat's loft! Such a beautiful space! The host was beyond amazing and so willing to work with you to make sure your needs are met!




Helpful
Rachel D.
RVD Communications
" Such a blast"
My team had such a blast hosting our event at Kat's loft! The space was beautiful, airy and unique - just what we needed. Our guests couldn't stop asking us about the gorgeous venue. Kat was also so easy to work with - she accommodated us for a pre-event walkthrough and even helped us with set-up and clean-up. She really went above and beyond. I highly recommend this space :)




Helpful
"Gorgeous!"
The space is gorgeous! And Kat is the most hospitable hostess. She made sure the space was decorated beautifully, was right on time, and was fun and pleasant throughout the entire event.




Helpful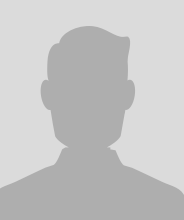 "Best space we have ever used"
This was the best space we have ever used in entire New York City. It is huge and beautiful. And most of all Kat was an absolute delight to work with. She was kind, flexible and very helpful. The space has lots of openess and light. The interior is unique and has a warm feeling to it. I would strongly recommend this space to anyone for photography, events or any type of rentals. A huge thank you to Kat! We are definitely using this space again.




Helpful