West Chelsea Gallery & Event Space
New York | Midtown
Event
Meeting
Production
Pop-Up

85 Max
The Space
Gorgeous, Open, Sunny, Studio Space in West Chelsea! PERFECT FOR: market week, NYFW, fashion week, work space, art openings,exhibitions, retail / art pop-up,castings, classes, workshops, business networking events /conferences, photo shoots, designer showroom etc. Studio Details: - 1000 sq ft studio with 16" high ceilings - Skylight - Studio located on 10th Floor - Passenger & Freight Elevator Building - Bathroom around corner from studio - Windows facing South/ great natural light, sunny thru-out day - A/C & Wi-fi - Lively & busy artist community & neighborhood - High Line Park entrance on same block - Building is wheelchair accessible - Highly secure Available for use/ no add'l charge: - Four 8 ft long tables (and a few smaller tables) - 10 black folding chairs available - 1 Garment rack - White leather sofa
10th floor
|
1000 sq. feet

|
Studio
The Host
I'm a photographer, creative, free spirit, and very easy-going. Let me know your needs and how I can help make your photo shoot or event the best!
Pricing

Hourly (starting from)
$250

Minimum hours:
4
Rate can differ depending on details of events, especially for weekends, late night, extra hours etc. Please give all details of event for an exact quote. *Cleaning fee is applied to each event in addition to event rate.


Amenities
Air Conditioning
Wifi
Bathrooms
Heat
Bare walls
Large table
Natural Light
Additional chairs
TV
Kitchen
Tableware
Sound System
Lighting System
Stage
Projector
Screen
Whiteboard
Photography Lighting
Accessibility
Elevator
Stairs
Wheelchair / handicapped accessible
Freight elevator
Delivery access
Parking near by
Street level
On-site parking
Cancellation & Security Deposit
Cancellation policy:
Strict
50% refund up to 1 week prior to arrival, except processing fees
Security deposit:
Not required
Starting From
$250
/hr (min. 4 hr)

(1 Reviews)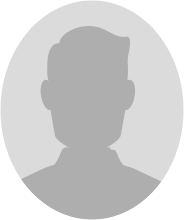 TJ

Trusted owner
Member since Sep '15
Responds within
9 hours
Be the first to save this space
Need more help booking a space?
Splacer representatives are here to help.
Reviews (1)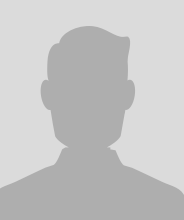 "Everything was great"
We hosted a media preview event in the space and everything was great. Tanzie was easy to work with and was a big help at the event.




Helpful