Top banquet hall/ballroom space near you
Discover inspiring and undiscovered banquet hall/ballroom spaces for your next photo shoot or film shoot.
How it works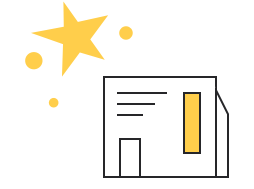 Find the perfect space
Browse the marketplace and tailor your search to your activity needs.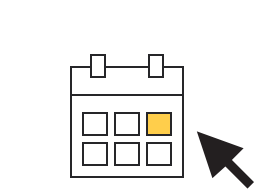 Book it with ease
Once you find a perfect match, book the space and pay online through our easy-to-use payment system.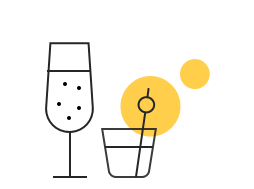 Meet, make or create
Create a memorable experience in a memorable space, and enjoy!
Popular banquet hall/ballroom spaces
30,793 sq ft full-service, unique, multi-purpose ballroom in the heart of one of Manhattan's landmark thoroughfares. Originally built as the Bank of New York in 1927, its high ceilings and meticulous detail evoke the grace and grandeur of New York's bygone Gilded Era. This venue is perfect for Fashion Shows • Wedding Ceremonies • Cocktail Parties • Trade Shows • Conferences Fundraisers • Live Streaming and Large-Scale Social Media Activations. Also Available: - Catering Kitchen - Cloackroom - Breakout Room - Storage Details: - HVAC and MEPS - 28' column-free ceiling mezzanine - Flagpole signage available - Public Assembly in place
New York | Flatbush - Ditmas Park
120
This beautiful stand alone house in Victorian Flatbush is an exceptional place to hold any kind of private event. The ballroom was added during the Prohibition Era to serve as a private meeting and party place for the neighborhood. Combined with the original period parlor rooms, this space is beyond compare with anything you will see within the city limits. Included in your rental are tables, chairs, a number of comfortable period couches, loveseats, and armchairs, a prep kitchen and sound system. One staff maintenance member is included. IMPORTANT FACTS: We have a 5 hour minimum. We do not rent on the weekends. A different price structure is offered to film and TV production companies. Capacity of 130 is for a standing cocktail party. Capacity for a formal sit-down dinner with dance floor is 60-80 people. SET UP/CLEAN UP - The booked hours must include time for set up and clean up. Please factor this time into your plan. A minimum of 1 hour set up and 1 hour clean up is suggested. You must take everything with you at the end of the event – supplies, decorations, food, everything. Prior day drops offs and next day pick-ups will be billed as an Add-On OUR FURNITURE and DECORATING Most of our furniture are antiques and as they need cleaning or repair, the collection may differ slightly from the photographs. You have use of (20) 6-foot folding tables for presentation of food and for family style seating arrangements, and (16) 24-inch cafe tables. You can bring in your own tablecloths or rent ours for $5 each. We have 85 antique chairs - 35 bentwood chairs that were original to the ballroom from the 1920's, and 50 dark wood chairs from the 1940's. You can move our furniture with only mild restrictions. Please keep in mind that the amount of time you spend rearranging prior to your event and again at the end to return everything to it's original place are included in the rental time. Any overtime will be billed through Peerspace as Additional Services at our normal hourly rate. SITE VISITS We encourage you to visit the space prior to booking. Once you have booked, you can make an appointment for one site visit to aid in planning your event free of charge. The 2nd and any subsequent visits including viewing, planning, decorating or supply drop offs will be billed through Splacer as Additional Services. INSURANCE Private Event Insurance is required and must be provided at least 1 week before your event. Under no circumstances can liquor be sold at your event. SECURITY DEPOSIT A $500 Security Deposit is required and will be fully refunded within 72 hrs provided no damage is present PARKING Our driveway can accommodate 2 cars, and there is free street parking. Easily accessible by the Q train
Beautiful, column free 2500sq feet space with brand new wood floors, mirrors, music and lighting system.