Top brewery/vineyard space near you
Discover inspiring and undiscovered brewery/vineyard spaces for your next photo shoot or film shoot.
How it works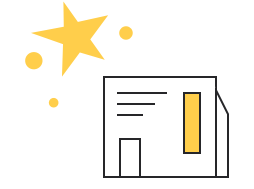 Find the perfect space
Browse the marketplace and tailor your search to your activity needs.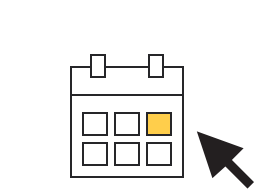 Book it with ease
Once you find a perfect match, book the space and pay online through our easy-to-use payment system.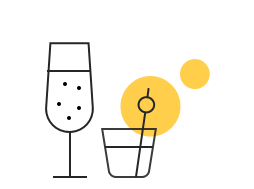 Meet, make or create
Create a memorable experience in a memorable space, and enjoy!
Popular brewery/vineyard spaces
New York | Carroll Gardens
150
Industrial tasting room, with a event space in brewery. Great for unique setting for party. Small brewery in South Carrol Gardens specializing in hoppy ales.
New York | Brooklyn Navy Yard
10
At New York City's oldest whiskey distillery, soak in the history and ambiance of the old Brooklyn Navy Yard Paymaster building. Our warm and well-lit barrel room creates the perfect rustic and weathered atmosphere for your needs. Please note, for any events, barrels cannot be moved.
New York | West Bronx
400
The Boogie Down, The BX, The Concrete Jungle… aka The Bronx. A borough filled with rich history and diverse culture. In the middle of all the hustle and bustle is our space. Only 3 train stops from Manhattan and nested in the historic Mott Haven neighborhood of the South Bronx is a hidden gem that offers a cool yet versatile space in a unique industrial area of New York City. The building itself was originally built in 1929 and has been used over the years as an ironworks showroom, a lace factory, a vending machine company and finally as a venue to display the magic of beer. The Venue The brewery has three areas that can be utilized for events and/or private functions: The Taproom, The Brewery Floor and The Backyard. The Taproom: Located right at the entrance of the building and directly adjacent to the brew house so you can see, hear and smell beer being brewed. A comfortable bar area with a 10 handle draft system, 10-stool bar, Bench and Hi-Top seating, 2 TV's and 2 Bathrooms. The Brewery Floor: Available for use when the beer isn't being made. A large space with an industrial factory vibe. Incredibly modular as this space has been used for yoga sessions, painting classes, salsa dancing, private dinners and even as a set for the TV show Gotham. The Backyard: Hands down the best private outdoor drinking & party space in The Bronx. A large space perfect for outdoor public & private parties, events, gatherings when the weather is warm. The Backyard includes picnic tables, patio umbrellas and a stage for live music making it an ideal urban beer garden. Nestled between factory and train tracks it provides a fantastic old NYC feeling in modern times.