Top religious building space near you
Discover inspiring and undiscovered religious building locations for your next event, production or meeting.
How it works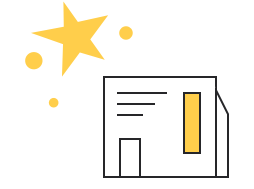 Find the perfect space
Browse the marketplace and tailor your search to your activity needs.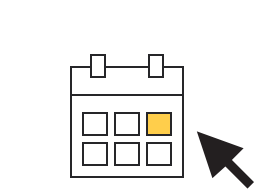 Book it with ease
Once you find a perfect match, book the space and pay online through our easy-to-use payment system.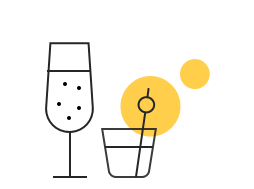 Meet, make or create
Create a memorable experience in a memorable space, and enjoy!
Popular religious building spaces
This is a 2500 square foot gymnasium available for film shoots, photo shoots, arts rehearsals, and meetings. The room measures 50 feet long, 50 feet wide, and 13.5 feet high. The gymnasium, located beneath a church, was abandoned and ignored since the 1970s. From October 2018 through April 2019, the space was renovated and is now available for your use. Thus, the look of the space is raw and industrial, including a retro paint job, a wall of brick, old basketball hoops, and a tiled tin ceiling. The floor is the original concrete, currently not finished, with small pocks and unevenness throughout. The space lets in very little daylight. One upper window in the gym is usually open, although it can be blocked for total darkness. This allows photo and video work to have total control over the lighting. There is a fan in the gym window allowing air circulation. There is one power outlet in the gym, newly installed this December, with two three-prong sockets. We've run two extension cords from this outlet and set up power strips so that electricity is nearby at three of the four sides of the space. Note that there is currently no wifi in the space. The phone reception is bad. We offer a tall free-standing ladder, roughly 12 feet in height, to all renters. Photographers and videographers can use our ladder to capture overhead shots. There is usually a small amount of set design in the space because of a performance that regularly takes place there. This furniture can be moved to another part of the property, at the renter's request. It can also be moved aside in the gym space. There are three sections of the gym which are used by the occupant as storage (as pictured): under each of the two staircases, and in one of the corners. All storage is contained under black fabric. These items can be moved elsewhere in the property. Depending on how much furniture and storage the renter wants moved, an additional fee may be added. We have a video that illustrates this component of the venue rental, here: https://youtu.be/6w4Ty-0zhkc Renters are able to safely store their equipment in the space overnight. Renters are able to be in the space 24 hours, 7 days a week, with the exception of Sundays, 6am to 6pm. Note before renting, there are several times when church services are happening on the opposite side of the property. Moderate to loud sound bleed happens during the following times: Weds 6 to 10pm, Friday 5pm to midnight, Wednesday from 9am to 3pm, and Sunday 6am to 6pm (during these Sunday times, renting is not allowed). The loudness of the church services, and whether or not they happen at all, is somewhat unpredictable, but we are giving you here our broadest guesstimate. The venue has a seating capacity of 50. Please notify in advance so that the correct number of chairs can be set in place. This is located on Bushwick Avenue near the Halsey J and Gates J stations, and a 12 minute walk from the Myrtle Wyckoff L / M station. Note that our venue offers two sections for rent: this large single room, the Gymnasium, and also a smaller subdivided set of rooms, The Locker Room. The Locker Room is listed separately, for your consideration.