Top religious building space near you
Discover inspiring and undiscovered religious building locations for your next event, production or meeting.
How it works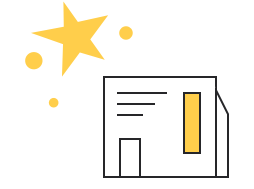 Find the perfect space
Browse the marketplace and tailor your search to your activity needs.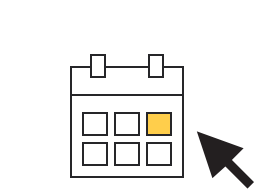 Book it with ease
Once you find a perfect match, book the space and pay online through our easy-to-use payment system.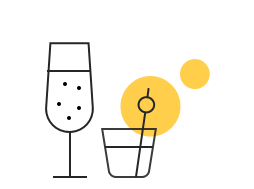 Meet, make or create
Create a memorable experience in a memorable space, and enjoy!
Popular religious building spaces
Hello, Downtown New York! We offer 3,000 sq ft property of indoor and outdoor space featuring a award-winning postmodern synagogue as an event space with sanctuary, Social Hall, outdoor Plaza, and 3 classrooms. Located in the heart of Tribeca. Great property for corporate events, film/photo shoots, weddings. Our Outdoor space can be used for a variety of events and can be covered with a tent and heaters. Indoor synagogue event space has a unique design with skylights and enhanced non-electric audio capability. We have complete HVAC heat/air conditioning through the building. The only space in Tribeca that offers indoor and outdoor capabilities!
New York | Bedford-Stuyvesant
100
Please send an inquiry not a booking request. Film and Video productions (as opposed to still photography) have an additional fee of +$150/hour (i.e. $180/hr (base) + $150/hr (film surcharge)) = $330/hr for film and video projects. This surcharge is due to the need for multiple scouts, heavier footprint, wear & tear, and EQ associated with these shoots. Additional costs: - 1x $300 Site Rep Fee - 1x $200 Cleaning Fee Finally, we require all bookings to put down a Security Deposit (5x hourly fee). This Security Deposit will be returned to your account within 5-7 business days assuming no damages occurred during your shoot. The hourly base rate increases as your head count increases. Please plug in your numbers to calculate your base rate in the Splacer widget. Someone from our team will be on site with you for the duration of the shoot to orient you in the space and also to verify head count and that all rules are followed. We have a 10 hour minimum, if you book for 6 hours you will be charged for 10 hours. If you book for 6 hours, you must still let us know if your schedule shifts. The safest way to plan to avoid overages like OT is to simply schedule yourself for the full 10 hours even if you do not anticipate needing the full amount of time. Large impact network/commercial filming will require a customized fee schedule. We do not accommodate discounts and cannot be flexible with minimum hours. You cannot book this location for a few hours. This media production location located in Bed-Stuy, Brooklyn and is a diverse location amplifying different moods. This location fits the needs of different productions. This production location available for photo and video productions offers a unique, vintage and raw feel that is hard to find in New York. The location is full of different props, free to use. Some rooms that set this location apart are spacious holding areas, roof-top access, unique and varied set of rooms, and the perfect balance of colors and light. Combined with the amount of natural light and the vintage decor, this space will help you realize your creative vision for your project. The space is enormous and suitable for the biggest production crews. We manage several locations in Manhattan and Brooklyn and have an extended experience in production. When you book one of our spaces, you'll be connected to an on-site representative who will be with you throughout your production to orient you in the space and answer any questions. Find all of our media production locations here: https://www.splacer.co/p/victoriadurden Please note, some rooms are upstairs. This is a great space for all crew sizes as the location is spacious and expansive. A certificate of insurance is required of all productions. Upon booking this location it's required to sign a Location Agreement. Absence of a signed Location Agreement can lead to the host canceling the booking. Heavy Equipment can't be plugged into the Location's power network. Crews should be aware that the Location runs on normal household power circulation and that they would need to arrange for an external power generator themselves may they have any Heavy Equipment in their EQ Package. The Location is not a professional 'soundstage studio'. See all of our other media production locations through this link: https://www.splacer.co/p/victoriadurden Film Shoot, TV series shoot, Film Shoot, Promotional Video, Filmed Interview, Web Series Shoot, Documentary Shoot, Production, Kickstarter Video, Workout Video, Filming, Fitness Video, Music Video, Video Shoot. Photo-Shoot, Editorial photography, Apparel Shoot, Fashion Shoot, Photo Shoot, Promotional, Photoshoot, Head Shot, Clothing Shoot, Indoor Photoshoot, Portrait Photoshoot, Commercial Photoshoot, Outdoor Photoshoot, Product Shoot, Production, Editorial, Set Design, Decor, Manhattan, Old School Manhattan, New Location, Raw Location, Holding, Film Crew, Camera Crew, Crew.
The locker room is a 1030 square foot historic set of 8 rooms available for film shoots, photo shoots, arts rehearsals, and meetings. The rooms, located beneath a church, were abandoned in the 1970s. From October 2018 through April 2019, the space was renovated and is now available for your use. Thus, the look of the space is raw and industrial. Most of the floors are concrete. The bathroom and shower room are tiled. Many of the walls have flaking paint jobs and weathered areas. There's exposed piping, wood beams, and unique materials and textures everywhere. A video overview of the Locker Room: https://youtu.be/QYAYiRLGBGc A detailed guided video tour of the Locker Room: https://youtu.be/u7m6DlGCdqI The Shower Room has four brutal, beautiful vintage black shower stalls with working water spouts. The front door has a speakeasy style password window, which can be a fun set piece for certain shoots and events. The space lets in very little daylight. The main doorway to the space can let in daylight, if left open. This allows photo and video work to have total control over the lighting. The bathroom has a window to outside which can be easily blocked. The space is equipped with a 12,000 BTU Fujitsu wall AC unit to keep you cool in the summer. We have two 5600W Dr. Infrared DR-988 space heaters to keep you warm in the winter. There are newly installed power outlets in every room, each with two three-prong 110 volt sockets. The rooms are equipped with a total of 15 Phillips Hue bulbs, which can be modified to any color or warm or cool white light, along with a range of brightness levels. The space is provided at our default colors in the photos, and for an additional fee, you may rent a tablet which controls the bulb settings. You're also welcome to rent our additional lighting gear if you'd like a brightness that goes beyond the capability of the Phillips bulbs. The space is equipped with a powerful WIFI network. Phone reception in the space is often weak, depending on your carrier. The space is highly set designed because of a performance that regularly takes place there. Please be careful with our set and props. Some items, like the mannequins and the waiting room desks, can be moved without too much trouble. Many of the other decorations, such as the vines and the balloon tent, are embedded in the room and cannot be taken down or moved. Renters are able to safely store their equipment in the space overnight. The space is open from 3:30pm to midnight on Sundays, and from 4am to midnight on the other six days of the week. Our venue has a large selection of in-house photo and video gear. For additional add-on fees, renters may use: - Impact VC-500WLN 3-500Ws Digital Monolight with Transmitter Kit /// 3 x Monolights /// 3 x White Reflective Umbrella with Permanent Black Backing /// 1 x Wireless Transmitter /// 1 x Softbox with Speedring (24 x 36") - Bi-color LED modeling light - Softbox (20x20") with 500W Tungsten Photoflood Bulb - C-stand (10.75') - 6" Backlight Light with 100W bulb - Vanguard Alta Pro 2+ tripod - Universal Filter Holder (12x12") - Filter Gels (Rosco CalColor Kit 12" x 12", 33 sheets) - Bi-color on-camera light - 2 sandbags (20 lb and 15 lb) - 2 x pedestal fans (18" and 16") - set of four apple boxes We regret that at this time, our space does not offer wheelchair access. We've spent the last year restoring this basement from the 1800s, but we are not yet at the point where we can afford to build ramps or elevators. With the help of your rentals, our budget will get there. Thank you for your patience. Our space is more popular during evenings and weekends, and so our hourly rate varies. Weekday evenings are priced higher after 6pm. Friday evening and all of Saturday and Sunday are priced at a premium. Keep in mind our special weekday morning rates. Between 4am and 9am, the space is available for $70 per hour. The locker room is located on Bushwick Avenue near the Halsey J and Gates J stations, and a 12 minute walk from the Myrtle Wyckoff L / M station. The exact dimensions of each room in the Locker Room are: All floor to ceiling heights: 96" (8 feet) Shower Room: 9.3 feet x 19.16 feet 178 square feet Shrine Room (boot shaped): 18.16 feet x 7.83 feet 6.83' feet x 5.16 feet 177.5 total square feet Shutters Room: 9.33 feet x 8 feet 75 square feet Waiting Room: (boot shaped) 14.33 feet x 10 feet 5.83 feet x 7.66 feet 188 total square feet Hallway 21 feet x 3.66 feet 77 square feet Vestibule: 6.5 feet x 6.33 feet 41 square feet Bathroom: 13 feet x 7 feet 91 square feet The Mannequin Room / The Vine Room: 27.5 feet x 7.5 feet 206 square feet