Rent top exhibit spaces in Bronx, New York
Discover and book unforgettable exhibit studios, spaces, lofts and galleries available in Bronx, New York at any budget
Featured exhibit spaces in Bronx, New York
New York | West Bronx
100
Beautiful and spacious backyard fit for all types of events. Possible inside space available for rent as well for additional fees.
New York | West Bronx
400
The Boogie Down, The BX, The Concrete Jungle… aka The Bronx. A borough filled with rich history and diverse culture. In the middle of all the hustle and bustle is our space. Only 3 train stops from Manhattan and nested in the historic Mott Haven neighborhood of the South Bronx is a hidden gem that offers a cool yet versatile space in a unique industrial area of New York City. The building itself was originally built in 1929 and has been used over the years as an ironworks showroom, a lace factory, a vending machine company and finally as a venue to display the magic of beer. The Venue The brewery has three areas that can be utilized for events and/or private functions: The Taproom, The Brewery Floor and The Backyard. The Taproom: Located right at the entrance of the building and directly adjacent to the brew house so you can see, hear and smell beer being brewed. A comfortable bar area with a 10 handle draft system, 10-stool bar, Bench and Hi-Top seating, 2 TV's and 2 Bathrooms. The Brewery Floor: Available for use when the beer isn't being made. A large space with an industrial factory vibe. Incredibly modular as this space has been used for yoga sessions, painting classes, salsa dancing, private dinners and even as a set for the TV show Gotham. The Backyard: Hands down the best private outdoor drinking & party space in The Bronx. A large space perfect for outdoor public & private parties, events, gatherings when the weather is warm. The Backyard includes picnic tables, patio umbrellas and a stage for live music making it an ideal urban beer garden. Nestled between factory and train tracks it provides a fantastic old NYC feeling in modern times.
You will absolutely fall in love with our raw, cozy space! We have a ton of amenities here in this everyday commercial space that, by the way, looks like it came out of a magazine! It was designed by Interior Designer, Jenny J Norris. The amenities it offers are: entrance lounge area, literature and illustration on the shelves, indoor dining area, 2 booths, outdoor patio with dining area, pebble patio, bleachers, an ivy plant wall in the patio, a single person bathroom with modern architecture, a kitchen, 4 barstools for dining at the bar, air conditioning, intimate interior lighting, heat, a sound system, and wi-fi. We also offer wine and beer, a small plate menu, baristas, bakers, cooks, an event manager and in-house photographer for your events, photography services for a separate fee. We have done corporate events for real estate companies, fitness studios, and more. We have also had small receptions, magazine release parties, retail pop-ups, and art exhibit events. Our staff makes sure your guests have the best experience we could possibly offer, we are very hospitable and always striving to making sure your event is nothing short of remarkable and fluid in its execution. *NOTE* Our outdoor patio WILL be tented for the coming cold months, so have no fear. You will get to enjoy the beautiful patio as if it were a regular summer day/night. Please let us know if there is anything else we can answer for you and we will.
How it works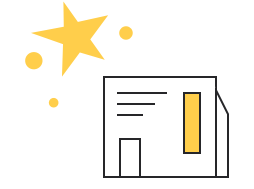 Find the perfect space
Browse the marketplace and tailor your search to your activity needs.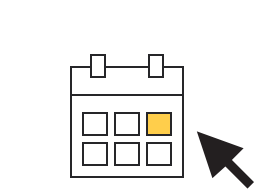 Book it with ease
Once you find a perfect match, book the space and pay online through our easy-to-use payment system.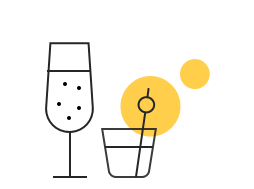 Meet, make or create
Create a memorable experience in a memorable space, and enjoy!
Need more?
Explore our full collection of exhibit spaces in Bronx, New York.
Looking for something special?
Our Splacer business class team is here for you
Exclusive access to a range of concierge services for corporate clients, and professionals in the events and production industries.
Learn more
More activities in Bronx, New York