Rent top superbowl party spaces in Bronx, New York
Find the perfect venue to make your superbowl party unforgettable - search our listings of over 3000 undiscovered rooftops, gardens, ballrooms and private rooms available at any budget.
Featured superbowl party spaces in Bronx, New York
My Venue has a eye catching landscape once you enter, accompanied by a downstairs kitchenette and an outside space.
This Luxurious Boutique has a back of store Atelier. Magical, elegant, and luxurious is just a few words to describe the look and feel of this uniquely designed space. Contemporary and sophisticated, with varying shades of purple, gold accents, tufted chairs, floral decor, customizable ambient lighting, A Projector ,Color change L.E.D lights, and a movable floor plan, allows for a variety of perfectly photographable events that look great from every angle. Conveniently located on the edge of the Bronx Hub Shopping Center, minutes away from the popular 149th St-Third Ave, this event space is easily accessible and in a high foot traffic area. This makes it ideal for both public and private events. There are plenty of restaurants nearby that offer catering and delicious quick bites. Events Perfect For This Venue: Team Meetings♦ Sales Meetings ♦ ♦ Board Meetings ♦ Workshops/Classes ♦ Client Meetings ♦ Dinner (Catered)♦ Interviews ♦ Exhibits/Showcase ♦ Product Launch ♦ Meet & Greets ♦ Cocktail Parties.Pop Up Shops♦ Meetings ♦ Fashion Shows ♦ Corporate/Non-Profit Events ♦ Workshops/Classes ♦ Baby Showers ♦ Bachelorette/Groom Parties ♦ Interviews ♦ Exhibits/Showcase ♦ Product Launch ♦ Meet & Greets ♦ Cocktail Parties ♦ Showcase/Performance ♦ Birthday Parties Venue Amenities: Color Change LED Lights, Wifi, AC, Restroom, Street level access, Bluetooth Speaker, Chairs, Luxury Sofa & Lounge chairs, Projector, Bar Cart, Work Desks, Reception Desk, Coat Rack Venue Rates: The Atelier(500 Sq. ft) Mon. - Thurs. $90/hr *5 hr minimum* Fri., Sat., & Sun. $95/hr *5 hr minimum*
New York | Mott Haven
120
Located in the Mott Haven district of the South Bronx, our event space is the ideal loft space designed to cater to any intimate occasion. The multipurpose 2421 sq ft. space features grid designed glass sliding doors upon entry, two large meetings spaces that we refer to ass the main room and the cocktail room, three substantial skylights, an array of tropical plants, the private Suite, along with white walls perfect for any creative event planner.
How it works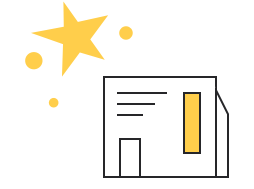 Find the perfect space
Browse the marketplace and tailor your search to your activity needs.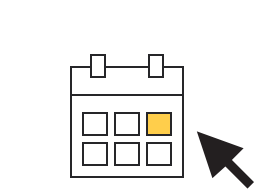 Book it with ease
Once you find a perfect match, book the space and pay online through our easy-to-use payment system.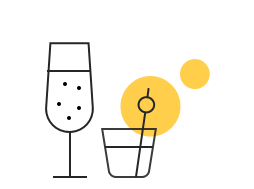 Meet, make or create
Create a memorable experience in a memorable space, and enjoy!
Need more?
Explore our full collection of superbowl party spaces in Bronx, New York.
Looking for something special?
Our Splacer business class team is here for you
Exclusive access to a range of concierge services for corporate clients, and professionals in the events and production industries.
Learn more
More activities in Bronx, New York