Rent top festival locations in Burbank, Los Angeles
Find the perfect venue to make your festival in Burbank, Los Angeles unforgettable - search our listings of over 3000 undiscovered spaces and venues available at any budget.
Featured festival spaces in Burbank, Los Angeles
Rate is for ONE Stage (your choice), Black Void Common Area, and all Amenity Rooms. Ask to add the second stage. WHITE CYC STAGE 32ft U-Shaped 3-Sided 12ft Cyc Height 14ft Grid Height White Sound Paneling Pre-Lit with (4) Arri Skypanels, RGB capable Apprx 2700sqft Stage Can only be painted white. You can light it a color. Preserves crisp "heavenly void" look. SET STAGE 14ft Grid Height Black Sound Paneling Black Curtains for 'Blackbox' look Paintable 30ft Single-Sided Cyc Removable 12ft Flooring for Cyc Cyc Prelit with (4) 2K Spacelights Apprx 3000sqft Stage Curtains can be closed for Black Void Look. Cyc and removable flooring can be painted any color for a fee or your Art Dept can do it. And, of COURSE we have: INCLUDED ROOMS: (2) VIP Greenrooms Hair/Makeup Room with dual vanities Separate VIP Client area with private bathroom Cast/Crew Kitchen + 3 Cast/Crew Restrooms Receiving Lobby INCLUDED AMENITIES: Power everywhere and lots of it! 1200 amps total Site Rep Included in Rental Rate! Hi-Speed Internet - Included! Air Conditioning - Included! 4-Yard Dumpster Bin - Included! VIP Parking for 2-3 Cars/Trucks/Vans - Included! Crew Parking for 10-12 cars in our lot. Ample overflow street parking. No other production can rent the space while you're there. If you choose just one space, the second space will be closed off. ________________________________________________________________ Grip, Lighting, and Production Supplies available for rental next door! Located near all the goodies - Ralph's, TJ's, Starbucks, Home Depot, Ikea, and downtown Burbank with dozens of quick food options.
Located in the Los Angeles studio district of Burbank, Loyal Studios is a one-stop-shop for all your event and production needs! We are a full service and fully permitted Green Screen Cyclorama HD digital studio that specializes in Television Production, Feature Film Production, Music Video Production, Branded Video Content, and Commercial Production, plus great space for your next company holiday party or event. Our welcoming and unique studio setting makes for a laid back and fun atmosphere, and takes the stress off of production! Guests always enjoy looking at the studios memorabilia and photos throughout the studio, and take some steam off playing on our multi-cade retro arcade machine! Studio Square Footage: 4,000 Sound Stage Square Footage: 31x26 Studio Includes: Full Kitchen: Refrigerator, Microwave, Toaster, Toaster Oven, Coffee Maker (up to 50 cups) Updated Diner Hair & Makeup Room Talent Green Room Producers Bullpen Fiber Network WiFi AC Playback System 42" Viewing Monitor Wind Fan Furniture Pads for floor covering (avoid repaint fees!) 8 designated parking spaces Stage Manager We also have a 5-ton Grip & Lighting package on-site for an additional fee of $260/day. Plenty of catering and coffee options nearby, less than 5 miles from Downtown Burbank. Reality Shows such as Real Housewives of Beverly Hills & Orange County on BravoTV Network, Botched on E! Network, T.I. & Tiny on VH1, and Storage Wars of A&E have frequently filmed here. Other regular clients include Disney and NBC, Fox, Warner Brothers, and CNBC just to name a few. Repaint Cyc Fees: White Cyc - $600 Chroma Blue Cyc - $800 Black Cyc - $800 Grey Cyc - $800 CYC Repaint Fee (scuffs, footprints, scratches) $350, applies only if the stage is green CYC Repaint Fee (holes, water damage, heavy equipment - such as a vehicle) $600
How it works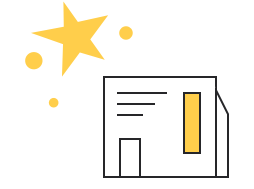 Find the perfect space
Browse the marketplace and tailor your search to your activity needs.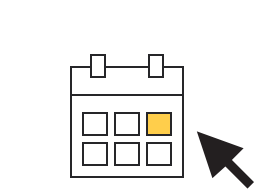 Book it with ease
Once you find a perfect match, book the space and pay online through our easy-to-use payment system.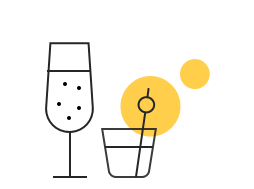 Meet, make or create
Create a memorable experience in a memorable space, and enjoy!
Need more?
Explore our full collection of festival spaces in Burbank, Los Angeles.
Looking for something special?
Our Splacer business class team is here for you
Exclusive access to a range of concierge services for corporate clients, and professionals in the events and production industries.
Learn more
More activities in Burbank, Los Angeles