Rent top performance spaces in Castleberry Hill, Atlanta
Discover and book unforgettable concert halls, theaters, conference rooms, and warehouses available at any budget in Castleberry Hill, Atlanta
Featured performance spaces in Castleberry Hill, Atlanta
Atlanta | Castleberry Hill
700
LOCATION: Our property is designed to cater to the blossoming arts community. The creative flex space was built to be transformable with an open-concept design – ideal for almost anything that comes to mind. An ideal downtown location; close to all major Atlanta attractions and hot spots. Our PopUp Shop is approximately 250 sq.ft. and has a capacity of 50+ people. This extremely functional and multi-purpose space is connected to a unique 6,000 sq.ft. open flex space with a 360-Bar in the center and connected to a 3000 sq.ft open air courtyard all located in the heart of Castleberry Hill. Our spaces are simple and unique. Guests will have easy access to a clean and bright storefront with easy parking and many add-on options to support your special event. NOTE: Any of the 3 spaces can be rent together or separately based on your needs. Just look at the specific space for pricing and availability. OTHER FEATURES: + Newly Painted + Soaring 16 ft. ceilings + Large windows Add-On Features (for additional fee): + Bar area including ice bins + Choice of seating/table configurations + Full Prep Commercial Kitchen + A fire pit in the open air courtyard + Gated Parking + On-site Storage + Air Conditioning & Heat + Fold up tables and chairs + Outdoor 5' umbrellas IDEAL FOR: The space is great for all kinds of experiences (public OR private): + A Retail Storefront Pop-Up + Gallery Functions + Dinners & Tastings + Photography/Video Shoots + Classes (Painting, Drawing, Cooking, Yoga/fitness etc.) + Coaching + Lectures + Orientations + Presentations + Interviews + Still Life + Museum + Seminars + Sip & Paints + Tutorials + Auditions + Rehearsals + Filming + Various Workshops + Trainings + Small Mixers + Launch Events + Product Release + Fashion Event + Art Exhibit + Showcases + Small Gathering + Luncheon + Cocktail receptions + Late-night Galleries + Proposals + Influencer Meet-ups + Naming Party + Listening Sessions + Office Hours + Product Showcase + Auction Exhibit + Read-throughs & anything else that you come up with! --------- PARKING: A paid parking lot is right beside the space (up to 30 spaces) + Up to (2) spaces may be available with your reservation + Ample free and paid parking options available around the venue + Please be mindful of street parking signs to avoid tickets. PLEASE NOTE: You are welcome to preview the space and we would be happy to help you plan your perfect event. Contact us today to chat about your Pop-up shop, 360-Bar or the Courtyard experience. + Some furniture is available at no charge + Cleaning fee starts at $75 up to $250 + You are welcome to bring in additional rentals but everything must be removed upon load-out or storage(s) fee will be charged. + For late evening events and larger groups, we will provide custom rates within 24 hours of receiving a request. + For the fastest response, please provide a contact number and the best time to chat. SECURED BOOKING: + You will be welcomed by one of our associates for all bookings for the 360-Bar and or the Courtyard at load-in and provided with a code to enter the Pop-up Shop during load-in if that is the only booked space. + You should come prepared with enough support to do your own set-up & break-down + You must reset the rented space to its initial state or an additional $100 fee will be charged in addition to the cleaning fee. + Please be aware that your rental does not include support staff or labor for events. If you need event support ask about our event support and add-on service rate sheet. + Our cleaning crew will sweep/ mop the floors, clean the bathrooms, etc.; but you are responsible for removing all trash, decorations & personal belongings at the end of your rental period + There are trash & recycling dumpsters right behind the building for your convenience. We aren't nit-picky but we will invoice you if we have to do excessive clean-up after you or if there are any damages. + For evening/nighttime events where alcohol is to be served, guests may be asked to purchase additional private third party insurance. + Liability insurance may also be required for any event vendors (caterers, mixologists, DJs, etc.) + Failure to provide our staff with the appropriate certification will result in a fine of $150+ + We are happy to accommodate ONE site visit for our guests. Additional Site visits are allotted in 30/min time slots at $15 + Any additional load-ins prior to the rental period will be billed at $50/per visit. SECURITY DEPOSIT: + A security deposit is required + Security deposit amount is determined by the scope and scale of the event + Security deposit will be refunded at event wrap -- minus any damage costs that would be determined in a walk-thru with host and event rep. CLEANING FEES + A cleaning fee is required + Cleaning fee is determined by the scope and scale of the event + Trash bags that cannot fit into on-site bins must be removed from the property, or are subject to a fee of $10 for each trash bag or box SPACE ACCESS: We assign a space manager to support your event for the exact time you have booked our space + Please budget accordingly and provide advanced notice if you believe you'll need extra time for an early arrival/late departure. Additional support time will be billed in 30-minute increments at up to 1.5x the contracted hourly rate. ****special prices offered for consecutive days*** Please see below for rules & regulations. We encourage you to come check out our spaces before your desired booking date to ensure suitability for your needs. Just send us a quick message with your event description and we'll respond within hours! We are easy to work with, creatives ourselves and community minded.
How it works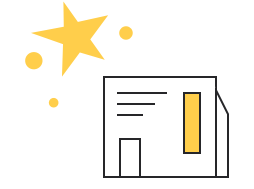 Find the perfect space
Browse the marketplace and tailor your search to your activity needs.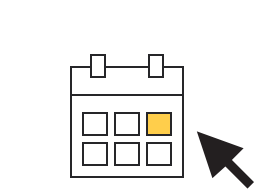 Book it with ease
Once you find a perfect match, book the space and pay online through our easy-to-use payment system.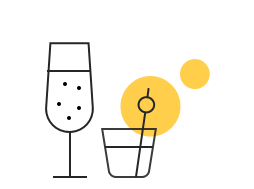 Meet, make or create
Create a memorable experience in a memorable space, and enjoy!
Need more?
Explore our full collection of performance spaces in Castleberry Hill, Atlanta.
Looking for something special?
Our Splacer business class team is here for you
Exclusive access to a range of concierge services for corporate clients, and professionals in the events and production industries.
Learn more
More activities in Castleberry Hill, Atlanta