Rent top retail pop-up spaces in Culver City, Los Angeles
Discover and book unforgettable retail pop-up storefronts, galleries, and undiscovered spaces available at any budget in Culver City, Los Angeles
Featured retail pop-up spaces in Culver City, Los Angeles
The bright and spacious event space in Culver City's Art's District is 2,000 square foot and is reflective of an eclectic eye. We are able to rent the entire studio for exclusive access or one can rent by room for small group events, meetings, or parties. We welcome children's birthday parties as well. With the exception of a few permanent touches, our space serves as a blank canvas for any type of occasion.
Culver City | Lucerne - Higuera
120
We have a passion for building communities and hosting unforgettable events! Our team members are here to help you achieve a successful event from planning the event to set up and management. We also can help you with marketing. Guests must provide additional insurance and valid permits for all vendors. All rentals include a 1-hour setup and teardown time. We have a mix of indoor and outdoor lounges, patio areas, and offices. We also provide meeting rooms, conference rooms, casting rooms, live streaming & podcast rooms, and shared office space. Please message us if you have any other questions.
Culver City | McManus
200
The Bradford Stewart Art Gallery and Studio is a very unique location. Centrally located in the Arts District of Culver City, this six-room (day or night) gallery offers a perfect backdrop for Holiday Parties, weddings, birthday parties, bar or bat mitzvahs, fundraisers, baby showers, cocktail soirees, and Quinseaneras, etc. Is also ideal for film shoots, music videos, and fashion photography. The Gallery space has a huge main room, with two adjoining alcoves, a bathroom and kitchenette with a service window (approx. 4000 sq. Ft.) enough area to accomadate 150 people sitting down or 200 standing. The from door loading dock is the gateway to another expansionenabling your party to grow an additional 2500 square feet outdoors if needed. The interior room of the main gallery has 16 foot high walls, displaying large abstract paintings that keep the decorating to a minimum; its like being in the private vault of a modern collector. The colorful splattered floor is an art piece by itself.
How it works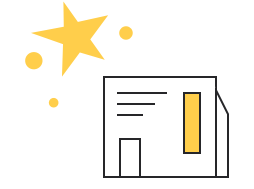 Find the perfect space
Browse the marketplace and tailor your search to your activity needs.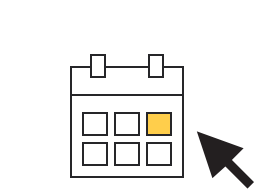 Book it with ease
Once you find a perfect match, book the space and pay online through our easy-to-use payment system.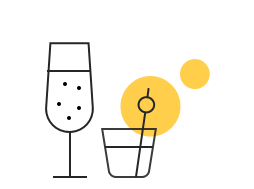 Meet, make or create
Create a memorable experience in a memorable space, and enjoy!
Need more?
Explore our full collection of retail pop-up spaces in Culver City, Los Angeles.
Looking for something special?
Our Splacer business class team is here for you
Exclusive access to a range of concierge services for corporate clients, and professionals in the events and production industries.
Learn more
More activities in Culver City, Los Angeles