Rent top graduation ceremony venues in Downtown, Miami
Easily rent a graduation ceremony venue in Downtown, Miami. Access a collection of theaters, gardens, ballrooms and private rooms available at any budget.
Featured graduation ceremony spaces in Downtown, Miami
Miami | Downtown Miami
100
Historic building at the heart of Downtown Miami! Entire 3rd floor! Professional building for urban style professionals, 6,590 +/- SQFT, open floor plan with reception area, large windows with lots of natural lights, 8 private offices including 4 corner offices, full kitchen, 2 bathrooms, multipurpose/presentation room, lots of open offices and storage area. Walking distance from Bayside, museums, quality residential buildings, shops, restaurants, banks, hotels, government offices, theaters, Metro Mover, and public transportation, that connects the tri countries, Next to I-95, 10-15 minutes drive to Miami International Airport, near all the new Miami City Center. This location has been used to film movie scenes, tv commercials, documentary contents and music videos and small acoustic live music performances.
This space is well suited for Photography Sessions as well as casual styled sets for filming of Web/Youtube Shows, I.e: cooking show, Lounge Podcast shows etc.. Currently the space is available for a 2 hour minimum up to 5 hours total per booking. For the current price per hour, the space includes the following and its uses: - Available Furniture.(Removing of furniture also available if requested before booking) - Full Kitchen. - One Restroom. - Wi-Fi ( 400mb upload/download ) Available at an additional fee is the following and its uses: - Media Control Desk: ( $100 Flat Fee ) - 1x Apple Mac External Monitor. - 2x KRK Sound System Speakers - 1x USB HUB / Charging Station. - Camera Kit. ( $85 Flat Fee ) - 1x Sony A7III. - 1x Sigma Art Lenses (24mm - 70mm). - 1x Rode Mic Pro. - 1x Weebill S Gimbal. - 1x Tripod 2ft-10ft. - Audio Kit: ( $40 flat fee ) - 3x EV ND86 Microphones. - 1x Samson MixPad Audio Mixer. Recomendations & Limits: - Lighting: The space is open with floor to ceiling windows and facing south/southwest. This makes the space subject to a lot of harsh sunlight. we recommend some ND filtering gear and powerful lighting such as some of the mid to higher end Aputure lights line as well as some reflectors and negative fills to counter the amount of light that can come in during most hours of the day in Miami nature. - Equipment: We recommend a portable set of light weighted gear as the space is located on the 12th floor in a residential building and has enough open floor space for one set at a time while maintaining guests comfortable. In other words, heavy gear and complex set design with many light sources and non essential guests such as main talent and crew, are not a good fit. Ideally a 2-3 lighting set up with one or two reflectors, v-panels or flags at most are the best match . - Guests: There will be one or two site managers at the booking at all times. When arriving, the site manager will meet guest at the lobby or entrance and escort guests up the elevator to the space. The Building is a residential space and not a commercial zone, therefore gear should be neatly packed, all guests together and ready at the booked hour, Site managers will NOT be escorting multiple guests or multiple times up and down the elevator throughout the booked hours. The rest of the building is NOT available for any use. In order to host guests with the upmost comfort and safety we limit the amount of guest from two to five people for most general use. If more guest are required we can try to arrange a work around before booking If requested and vital for the production of the booking but we do not guarantee approval. - Crafts: Food, beverages and cutlery/plates/cups are NOT provided nor available. While kitchen microwave and fridge are available for light use, we cannot host any crafting services. Take out/Delivery is acceptable as long as it is cleaned up by the Guests by the end of the booking. - Furniture & Artwork: Furniture can be removed or used. If other furniture is required then the guest can bring on their own accord and our site manager will assist in loading in and out, However, Only light and minimal furniture will be accepted. Such as one or two accent furnitures like chairs, coffee tables, sculptures etc. Art work that is already in display must be removed carefully with special equipment by site managers, therefore if necessary to be removed for shooting then a small maintenance flat fee of $30 is required. - Parking: There is a PayByPhone ground parking lot directly in front of the entrance of the building as well as street parking. The Location Number for the PayByPhone is 3462.
How it works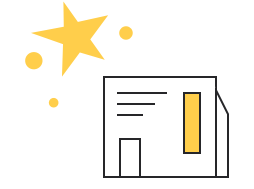 Find the perfect space
Browse the marketplace and tailor your search to your activity needs.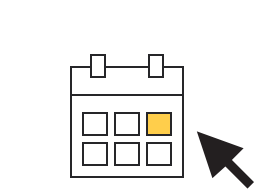 Book it with ease
Once you find a perfect match, book the space and pay online through our easy-to-use payment system.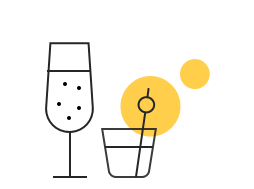 Meet, make or create
Create a memorable experience in a memorable space, and enjoy!
Need more?
Explore our full collection of graduation ceremony spaces in Downtown, Miami.
Looking for something special?
Our Splacer business class team is here for you
Exclusive access to a range of concierge services for corporate clients, and professionals in the events and production industries.
Learn more
More activities in Downtown, Miami