Book your next happy hour in Pittsburgh, Atlanta
Discover inspiring spaces and venues in Pittsburgh, Atlanta for your next happy hour. Search and book from a collection of hundreds of party room rentals, reception and conference venues available at any budget.
Featured happy hour spaces in Pittsburgh, Atlanta
This studio is a 3,800 square foot industrial space for photography and videography professional and/or content curators. The 18x12ft wall mounted, wooden based, white floor roll out is the perfect space for product, lifestyle, commercial and corporate content. It provides open space and ample lighting to curators interested in: (Photography) (Commercials) (Youtube Videos) (Comedic Skits) (Live Streamed Courses) (Pre-recorded Courses) (Social Media Content) + MORE. Other features include: -18x12ft Wall Mounted Green Screen -Glam Space -4 Chair Podcasting Space -Creative Think Tank -Private "White Blank Canvas" Room -Private "Black Illumination" Room -Private "Staged Dive Bar" -Newly Renovated Bathrooms [2] -On site parking We are nestled in the heart of downtown Atlanta (on the Beltline) near Turner Field, less than 15 minutes away from Midtown, Hartsfield-Atlanta Airport, Georgia State University, and nearby neighborhoods such as Grant Park. With over 3000 square feet of open space, our studio is fully equipped to accommodate all of your photography, videography, film production, and/or private studio needs. This space is always open to welcoming new content curators, clientele, and partners with innovative creative ideas. HOUSE RULES Please be honest about what you're booking and we'll be happy to work with you to make your project a success. +Any booking requests under 24 hours might not be guaranteed. +To allow enough time to clean our studio space, we schedule 30 minute cleanings between each booking. +The white wall mount flooring is sealed and will be thoroughly cleaned prior to each booking. +No other room is included in the rental of this space. +No LARGE gatherings [Strict COVID-19 protocol enforced]. +Please provide the number of attendees prior to booking for approval. +All bookings should include "load-in/ load-out" times. +No pets allowed at any time. +No food allowed unless "pre-approved". +No PAINT/ FAKE BLOOD/ CANDLES allowed at anytime on the white wall mount. +No pornography films allowed. +Nudity is allowed. +Please let us know if you plan to bring in outside furniture. +NO ALCOHOL allowed. NO EXCEPTIONS! You will forfeit your booking and be asked to leave the premise. +NO DRUGS/DRUG PARAPHERNALIA allowed at any time! NO EXCEPTIONS! You forfeit your booking and be asked to leave the premise. +NO WEAPONS ON SITE! NO EXCEPTIONS! (Overtime is subject to double the hourly rate if you do not notify the host at least an hour to your booking end time for approval. We enforce overtime strictly and overtime starts the "minute" your scheduled time is over.) +Noise: We have a zero tolerance policy with noise complaints. This building houses other businesses! So we ask that you please respect our neighbors and keep the noise to a minimum. Any repeated complaints will cause for a forfeiture and end to the booking! +Recording: By agreeing to this booking you also acknowledge our 24 hour surveillance camera which will be recording during your entire booking. +Renter must clean up everything and turn off all electronics FULLY before leaving. +If furniture has been rented or moved, renters must put everything back before the end of their booking. +Renters MUST leave the studio as they found it! +Absolutely NO SMOKING in the studio. If there is smoking the client will be charged $1000 smoking fine! +No one will be admitted who is drunk or under the influence of an illegal substance! +The studio has limited rights to use of photos, film, and other media from each session or shoot for the intention of promotional content when granted in booking by client. +NO SMALL CHILDREN allowed in space. +Production insurance is not required for small projects +Production insurance IS REQUIRED for large projects +DAMAGES: You will be required to pay for any damages to the space/items. +Wall decor cannot be removed +We are not responsible for any injuries obtained during the duration of your rental so please be careful. General Rules: SOUND: The studio is not soundproof! If you plan a live recording, please let us know ahead of time so that we can limit the number of on site staff members and advise neighboring units. TIME: Load in and load out times have been included in your overall booking. You may arrive at our studio at most 15 minutes before your start time, and you must EXIT before your end time to avoid any overtime fees. We will not extend your booking if you are late. Please be aware that we schedule 30 minutes in between bookings in order to clean the space. EXTENSIONS: You may pay to extend your booking, however it would depend on our studio's booking schedule. Please inform a staff member of possible overtime at least 1 hour prior to your end time. FEES FOR EXTRA GUESTS: If more guest arrive during your booing than the number of approved attendees, you will be charged an additional $15 fee per person per hour. NO WEAPONS: Guests may not bring weapons, including firearms, explosives, and/or knives (even if they have a license to carry). Any guest in violation of this policy will be asked to leave immediately by a member of staff. Guest will also forfeit all monies. WHITE WALL MOUNT CLEANLINESS: We will provide show covers ("blue footies") for guest to wear when on the wall mount. Security The studio space is equipped with interior security cameras [located in all common areas], and exterior equipment [all both entry points] as an extra measure of security.
How it works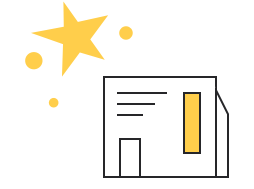 Find the perfect space
Browse the marketplace and tailor your search to your activity needs.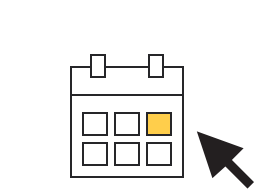 Book it with ease
Once you find a perfect match, book the space and pay online through our easy-to-use payment system.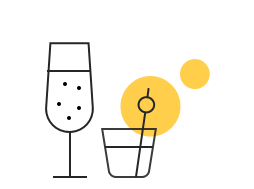 Meet, make or create
Create a memorable experience in a memorable space, and enjoy!
Need more?
Explore our full collection of happy hour spaces in Pittsburgh, Atlanta.
Looking for something special?
Our Splacer business class team is here for you
Exclusive access to a range of concierge services for corporate clients, and professionals in the events and production industries.
Learn more
More activities in Pittsburgh, Atlanta