Book your next casting studios in Uptown, New York
Search and rent inspiring spaces and venues in Uptown, New York for your next casting. Find the perfect location for your next inspiring meeting, audition, casting or rehearsal.
Featured casting spaces in Uptown, New York
New York | Upper Manhattan
20
Please also check my other listings: Rooftop: https://www.splacer.co/venue/rooftop-for-photography-film-set-manhattan Lobby: https://www.splacer.co/venue/15480 2000 SQ. FT. SPACE HAS MODERN INTERIOR DESIGN, WITH LOTS OF NATURAL LIGHT. MODERN, CHIC DESIGN THAT IS MULTIFUNCTIONAL AND PERFECT FOR ANY PROJECT. STREET PARKING AVAILABLE. RATES NEGOTIATED PER SHOOT. ROOFTOP/LOBBY AVAILABLE FOR ADDITIONAL COST. Recent shoots **REMY MA / LOVE & HIP HOP, TIM GUNN/PROJECT RUNWAY, VINCENT PASTORE OF THE SOPRANOS, NATIONAL GEOGRAPHIC , COSMO, VOGUE, PENTHOUSE, HARPERS' BIZAAR, GQ, 20/20, 3 MUSIC VIDEOS, 4 DOCUMENTARY INTERVIEWS. **INSURANCE REQUIRED** PRICING BASED ON MINIMUM 4-HOUR SHOOT WITH 6 PEOPLE. LARGER SHOOTS/MORE THAN 6 PEOPLE NEGOTIATED.
New York | Upper Manhattan
60
Perched on the highest elevation in Manhattan, the neighborhood feels like a slice of Colonial Williamsburg airlifted into the city. The townhouse looks at the Morris-Jumel Mansion, George Washington's headquarters for 1776′s Battle of Harlem Heights and home to the infamous grand horizontal, Madame Jumel. At the time Duke Ellington dubbed it the "The Crown of Sugar Hill," the historic district was also home to W.E.B. DuBois, Paul Robeson, Count Basie, Lena Horne, Coleman Hawkins, Teddy Wilson, Johnny Hodges and dozens of other Jazz Masters. The self-contained 900 sq foot garden apartment/former antiquarian book shop features a 4000 volume library specializing in Harlem Heights' history - from its roots in Revolution through the jazz-age Renaissance to its very Now now - a full kitchen and bath. It's 900 sq foot Renaissance Garden has been a favorite with fashion photographers, film directors and wedding planners. The 1st floor's 12 ft ceilinged parlor, music and dining rooms feature art pertaining to local history, about 3000 volumes on 1st edition literature, modern and classical art and culinary arts, Kaiser Wilhelm's Viennese 1891 (same year as the house) baby grand, has hosted sit down dinners for 24, and comfortably stands 75. The library floor above has two baths and two collections. Besides the rarest books of the collections and a large LP collection and sound system, the front library features large bay windows with a postcard perfect view of the Morris Jumel Mansion. The second, more intimate library/study specializes in 18th & 19th c. New York history, again related to the immediate neighborhood, as are art works liberally distributed about the premises. All have been shown to great advantage by Bruce Weber in Vogue and as ballast to his film portrait: Harlem: A Poetry Lesson; Wes Anderson filmed segments of an aborted documentary on Fran Lebowitz here; Kahlil Joseph filmed part of Aloe Blacc's video, I Need A Dollar, here. We've been featured in Vogue, The New York Times, The Daily News, The Wall Street Journal, USA Today, BBC, Le Monde, Arte TV, and The Independent. Our listing's hourly rate applies to our regular business hours to the use of the 2 floors. The Garden apartment, when available, has a full bath and the Library floor has two full baths. The Parlor, which has none, needs be rented together with either the upper or lower floor. For preview please reach out.
New York | Upper Manhattan
20
My space has a gold foyer reminiscent of Verasilles, high ceilings, large rooms, angled hallway, beautiful wood lined dining room and beautiful wood floors thruout. Lots of art work and distinctive modern furnishings with an ethnic flair.
How it works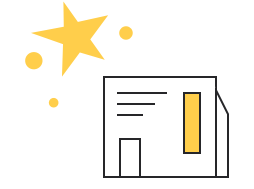 Find the perfect space
Browse the marketplace and tailor your search to your activity needs.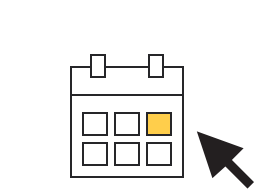 Book it with ease
Once you find a perfect match, book the space and pay online through our easy-to-use payment system.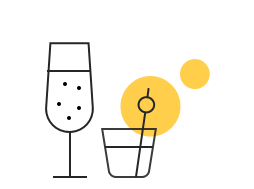 Meet, make or create
Create a memorable experience in a memorable space, and enjoy!
Need more?
Explore our full collection of casting spaces in Uptown, New York.
Looking for something special?
Our Splacer business class team is here for you
Exclusive access to a range of concierge services for corporate clients, and professionals in the events and production industries.
Learn more