Find the best warehouse space near you
Discover inspiring and undiscovered warehouse locations for your next event, production or meeting.
How it works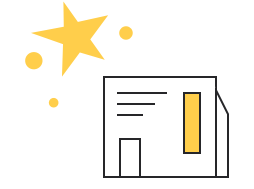 Find the perfect space
Browse the marketplace and tailor your search to your activity needs.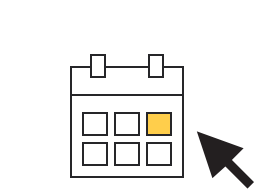 Book it with ease
Once you find a perfect match, book the space and pay online through our easy-to-use payment system.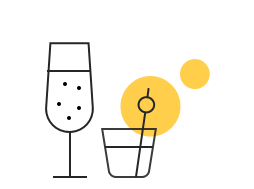 Meet, make or create
Create a memorable experience in a memorable space, and enjoy!
Popular warehouse spaces
New York | Williamsburg
50
Large warehouse in the heart of Williamsburg. Shoot inside while also having access to tons of great locations around you. Within the space you have a large amount of room for multiple set builds as well as access to shooting the features of the raw structures. There is lots of interesting corners and areas for shooting different scenes and editorial shots. This space has amazing street access and can have cars and trucks pull straight up to the studio.
New York | Carroll Gardens
125
Welcome to our spacious warehouse: a 3,800 square foot production, performance and event space run by fabricators, set designers and artists. This spot is literally around the corner from the Smith & 9th Subway stop, walking distance from a major restaurant/catering thoroughfare and hardware suppliers. It features 22' ceilings and street level load-in access which means you can park an entire box truck inside, all day, worry-free. Our warehouse is primed for creativity on a scale that is notoriously hard to find: it is in an industrially-zoned area which allows for late nights, loud sounds and a big spectrum of messy. Hang out, eat and manage the event from our cozy lounge area that's built around a retro trailer. The trailer separates our equipment from the usable floor space and also makes a great backdrop, prop or beverage area depending on the type of event you're having. This warehouse is raw and funky and totally transformable to meet the needs of any production and provides you with access to metalworkers, set designers, seating, professional lighting and sound equipment. It will likely be homing paintings from local artists on its walls (removable upon request) which add to the artistic, eclectic ambiance. The search is over: think big and get weird. Included with space: 12' A-frame ladder 50 foot. extension cord Side tables Couches Loud bluetooth speaker Wifi Access Rolling Z rack Black/white printing & copies (color available @ $2/page) Shower, bathroom & slop sink Outside rentals: - In order to reach the ceiling, you will need to either provide scaffolding or a scissor lift. There are numerous companies that will rent daily and organize drop-off/pick-up. - For events with more than 50 people, you will need to arrange for a port-a-potty at the venue (we can give recommendation on a reliable service) Add-ons to cost: Benches for 25 people Folding tables Clamps Clamp lights RGB LED up-lights. Par-cans Track spot lights Astroturf Faux foliage wall Prop vintage motorcycles Fabrication labor Space management for private parties Black drapes Projector
Jersey City | Bergen-Lafayette
10
Large, raw, industrial space - an old ironworks with rustic details perfect for photo and film shoots. All ground floor, the space is comprised of one open garage/ironworks 37 ft wide x 95 ft deep and a 3 room office area with 1 bathroom, about 1000 sf. 19 ft ceiling with large rollup garage doors for easy loading. Several massive i-beam cranes still move manually. Lots of steel and wood beams on the ceiling. One large wall is old ceramic cinderblock. There is no heat in the garage. Electric baseboard heat is possible in the office area. We have experience with film shoots. Add-on space is available within the building - finished loft and open air courtyard.