Find the best warehouse space near you
Discover inspiring and undiscovered warehouse locations for your next event, production or meeting.
How it works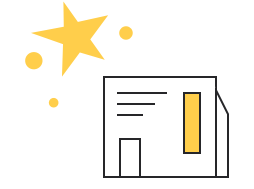 Find the perfect space
Browse the marketplace and tailor your search to your activity needs.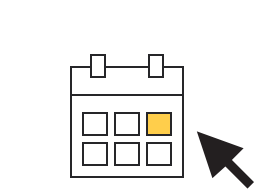 Book it with ease
Once you find a perfect match, book the space and pay online through our easy-to-use payment system.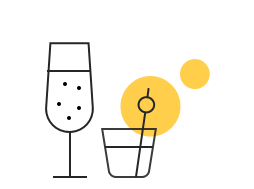 Meet, make or create
Create a memorable experience in a memorable space, and enjoy!
Popular warehouse spaces
New York | East Williamsburg
300
BRICK & GLASS CORNER BUILDING IN PRIME LOCATION OF EAST WILLIAMSBURG IMMEDIATE OCCUPANCY IS POSSIBLE THE MOST EXCITING NEIGHBORHOOD IN NYC TODAY LET US KNOW IF YOU NEED SHORT TERM - POP UPS OKAY EAST WILLIAMSBURG IS EVERYTHING YOU LOVE ABOUT LIVING IN NEW YORK -- THE FOOD, THE CORNER SHOPS, THE NEVER-ENDING NIGHTLIFE, THE NOISE, THE TONS OF FUN WITH A HINT OF GRIT. IN ADDITION TO ITS DEFINITE ARTSY VIBE, EAST WILLIAMSBURG OFFERS FANTASTIC PLACES TO EAT. THE NEIGHBORHOOD IS VERY WALKABLE, BICYCLE-FRIENDLY, AND OFFERS EASY ACCESS TO MASS TRANSIT. THE BROOKLYN QUEENS EXPRESSWAY (THE BQE) EXTENDS ALONG THE NORTH END OF THE NEIGHBORHOOD. THE JEFFERSON SUBWAY STATIONS PROVIDE FAST ACCESS TO MANHATTAN. OUR BUILDING IS ADJACENT TO THE JEFFERSON STOP. THIS HUGE, AND GORGEOUS OPEN SPACE BOASTS 20,000 SQ. FT. ON A BUSY CORNER. HIGH 15 FT CEILINGS AND 3 SIDES OF FRONTAGE ON WYCKOFF, FLUSHING, & JEFFERSON IN A PRIME LOCATION. THIS IS A SHOWSTOPPER SPACE. • AVAILABLE IMMEDIATELY • CEMENT FLOORS • 15 FT. CEILINGS • MULTIPLE CURB CUTS & GARAGE DOORS FOR TRUCK/CAR ENTRY • 20,000 SQ FT SINGLE STORY RETAIL IN PRIME LOCATION • MULTIPLE ENTRANCES ON WYCKOFF, FLUSHING, & JEFFERSON • NEW STORE FRONTS • ALL EXPOSED BRICKS RECENTLY POINTED
Located in Williamsburg Brooklyn is a vintage kayak restoration shop having wooden framed kayaks, one from the 1930s & many from the 1960s-70's which are restored and actively functioning in "New York 6th borough". These wood skeletal frames with their rubberized and canvas skins from a bygone era are designed to be taken apart readily into portable bags. As such they are suitable to ply nyc's waterways and harbor. The shop occupies the first floor of an industrial building whereby the woodworking, industrial sewing & some metal fabrication occurs. First floor with loading dock, direct garage access to the street and shop is 25x100, approximately 2,500 ft. We actively restore these vintage wooden framed kayaks with local skills. These wooden frame boats can be photo shot / filmed in the building as well as on the water depending on your project.